You probably know that Pickleball is hugely popular and America's fastest-growing sport. That's why in places like Newtown Grant they're converting basketball and tennis courts to pickleball courts.
Do you love to play pickleball?
A lot of the members of Newtown Table Tennis Club play both ping pong and pickleball. So, if you looking to play pickleball rear Newtown, PA, consider dropping by to play some ping pong with us!
Here's how ping pong is like pickleball and why you should play with us at Newtown Table Tennis Club located at the Newtown Middle School!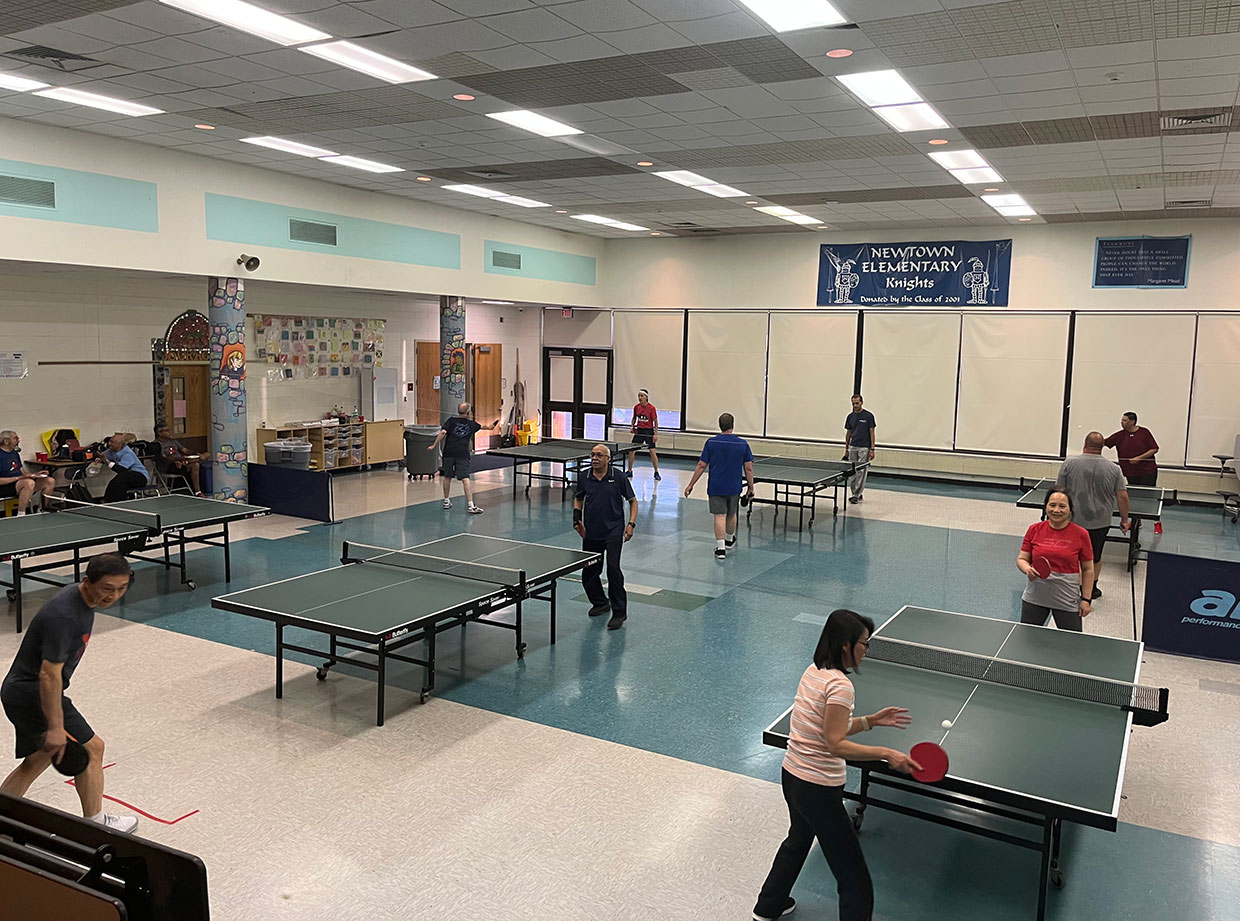 Learn more about Newtown Table Tennis and check out our schedule here. Questions? Feel free to contact our club president, and Newtown Grant resident, Jaimin, with any questions.
People come to Newtown Table Tennis Club from surrounding towns including Yardley, Richboro, Langhorne, and New Hope.
We hope you'll join us, too!
---
Ping Pong Is Fun and a Lot Like Pickleball: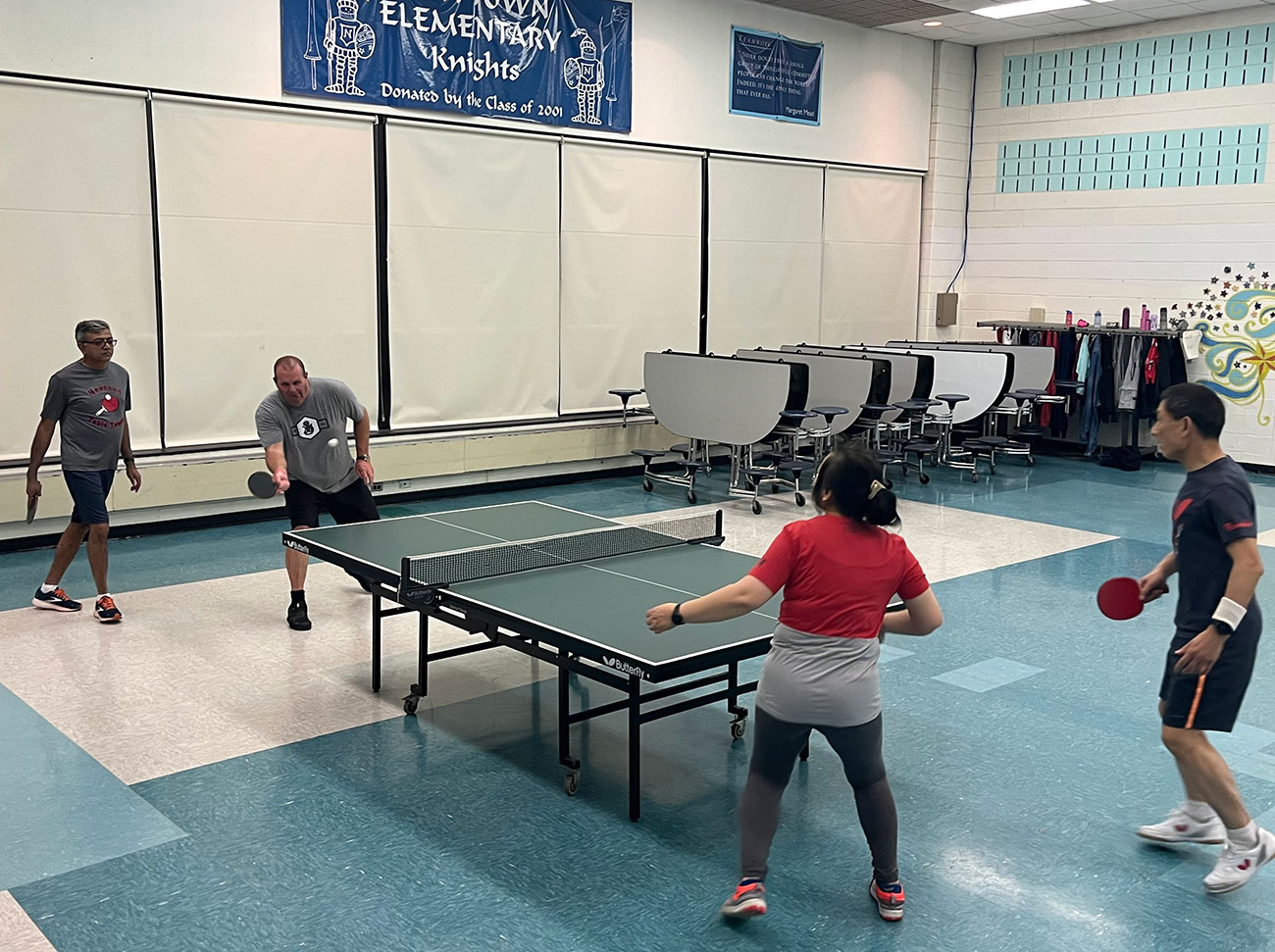 People who live in Newtown Grant or the Yardley, Richboro, or New Hope, PA area who love pickleball may also enjoy playing ping pong for several reasons:
Cross-Training Benefits: Playing ping pong can complement pickleball by enhancing skills like hand-eye coordination, reflexes, and strategic thinking. Engaging in both sports can lead to an overall improvement in paddle sports abilities.
Indoor Option: While pickleball is typically played outdoors, ping pong is obviously not weather-dependent. This difference in the venue can provide players with an alternative option to play during inclement weather or when outdoor pickleball facilities are unavailable near Newtown.
Variety and Challenge: Playing ping pong can introduce new challenges and gameplay dynamics compared to pickleball. The smaller playing area, faster-paced rallies, and unique spin techniques in ping pong can provide a fresh and exciting experience for pickleball enthusiasts.
Wider Community: Participating in ping pong expands a player's social circle by connecting them with a different community of players. Meeting and playing with ping pong enthusiasts near Yardley, Richboro, or Newtown Grant can offer new opportunities to meet up for camaraderie and friendly competition.
---
What Are the Best Pickleball Courts Near Newtown, PA?
For the best outdoor courts check out the Garden of Reflection in Yardley, PA. For indoor pickleball courts consider Pennsbury Racket Club in Morrisville PA, although they basically put pickleball nets onto tennis courts.
There are also new outdoor pickleball courts in Newtown Grant.
Tip: Check out meetup.com for pickleball meetups in the Newtown, Yardley, and Langhorne areas.
---
Newtown Grant Now Has Pickleball Courts!
By the way, did you know that many members of the Newtown Grant HOA signed a petition to convert the basketball court into pickleball courts? That's how passionate people are about pickleball.
We love that passion, so come on over to Newtown Table Tennis Club, and let's play some ping pong!
---
Looking for Pickleball Near Newtown, PA? Join Us for Ping Pong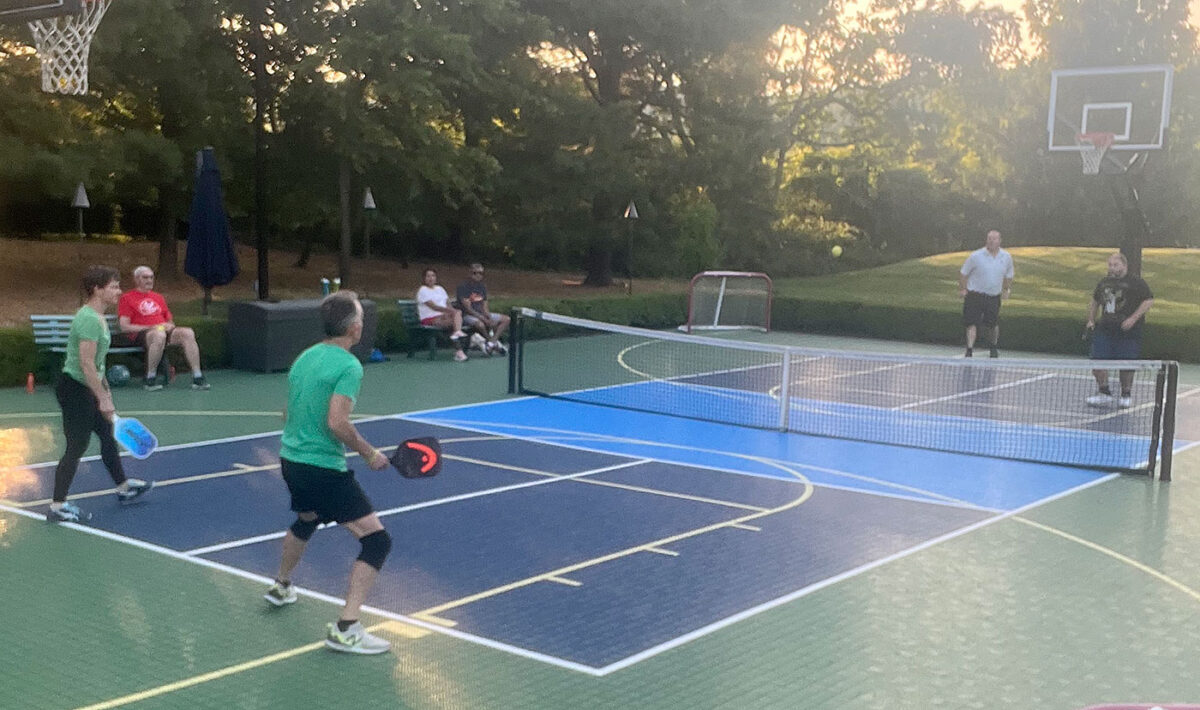 In conclusion, while pickleball and ping pong are distinct sports, they share similarities in terms of paddle use, hand-eye coordination requirements, strategy, recreational aspects, and physical fitness benefits. Trying ping pong as an additional sport can provide pickleball lovers with new challenges, cross-training advantages, and a broader community to engage with.
So, what we're trying to say is, if you love playing pickleball but find that the courts at Newtown Grant are crowded and weather-dependent, join us at Newtown Middle School for ping pong!